New Jersey Air Force Sergeant Charged And Released For Child Pornography Without Bail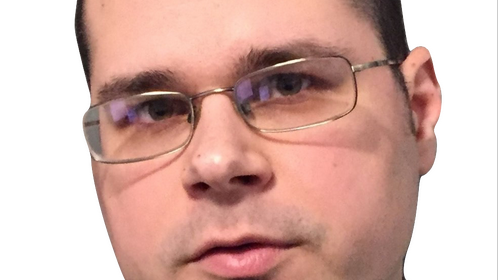 Breaking news at Joint Base McGuire-Dix-Lakehurst An Air Force staff sergeant stationed there is facing child pornography charges for allegedly sharing an image online.
The accused Mr. Donovan Balthazor, 30, of North Carolina Trail in Pemberton Township, has been taken into custody on the base and charged with two counts of endangering the welfare of a child for allegedly possessing and distributing child pornography and knowingly possessing an image depicting the sexual exploitation of a child, Burlington County Prosecutor Scott Coffina and Pemberton Township police Chief David H. Jantas announced Thursday.
Mr. Donovan Balthazor's first appearance at the Burlington County Courthouse in Mount Holly, New Jersey via video feed from jail, Balthazor was ordered to be released by Superior Court Magistrate Mark P. Tarantino which has drawn many to question the capacity of his position. How can this be accepted as protecting and serving 'We The People". It doesn't…
He extends immediate release and no info on bail nor any strict rules against very serious accusations against this public official who has violated 'We The People" and his oath.
Magistrate says he is under certain conditions, including that he report monthly to court officials, not have unsupervised contact with minors, and be restricted to the government-issued computer he uses for work.
Slap on the wrist are terms being used by people in the communities as this should not be tolerated nor being lenient with people in high positions. This clearly shows the lack of respect these people operate under.
Balthazor told the judge that his personal computer had been confiscated and that he does not have children or relatives in the area who are minors. Really?? He went on to say he is a staff sergeant in maintenance operations command for the Air Force. When he asked if he could have someone do his banking via computer, the judge told him he needed to clear it with authorities.
An investigation began when the Burlington County Prosecutor's Office High-Tech Crimes Unit received intelligence from the National Center for Missing and Exploited Children concerning the defendant's online activities. The investigation revealed that Balthazor possessed a photo that he shared online depicting a nude prepubescent girl, according to the Prosecutor's Office.
Numerous digital devices were seized when a search warrant was executed Wednesday morning at Balthazor's residence, authorities said. The devices will be analyzed by detectives from the High-Tech Crimes Unit.
The case was investigated by the Prosecutor's Office with assistance from the New Jersey State Police, Pemberton Township Police Department, U.S. Air Force's Office of Special Investigations, and U.S. Immigration and Customs Enforcement's Homeland Security Investigations.
Burlington County Assistant Prosecutor Nicole Lister told the magistrate that the state was not requesting that Balthazor, who is from the Tampa, Florida, area, be held in jail pending trial. He is due in court again next month, according to comments in court.
Final thoughts, had this been someone in not a high position they would want to throw the key away, strip them of all their rights, which in this country not many left and probably not release without a high bail. Gotta love working for the powers that be I guess. Karma will do it's magick to people like this who violate the oaths and positions within our country and are a parasite to our society.
If you are not happy contact your state assembly men and women, county, state prosecutors, this magistrate/judge when operating in non de-jure instead of defacto status, and all officials in this state of New Jersey and let them know how mad you are and demand this magistrate be investigated for violation of office and position of power.