18 Year Old Delran Woman Charged With 2 Robberies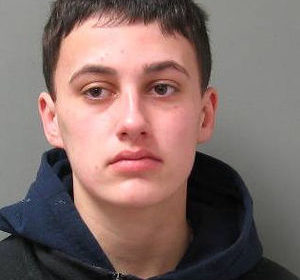 DELRAN — An 18-year-old Delran woman was arrested and charged in two local robberies that occurred earlier this month, police said Thursday.
Alexandra Mee, of Diane Avenue, was charged in the holdups of the 7-Eleven on Haines Mill Road and the Hartford Deli on Hartford Road.
Alexandra Mee, allegedly entered the convenience store rite after midnight on March 22, 2017 wearing a hoody sweatshirt which covered her face and told the clerk that she had a gun, and demanded the cash from the register.
On March 27, 2017 she allegedly entered the deli at 8:15 p.m., again wearing a hooded sweater which covered her face, and told the clerk she had a gun and demanded cash.