South Jersey town mourns the loss of beloved, retired police K-9

This article has been originally posted on South Jersey 's website via the link here. We are sharing it entirely below. We do not claim to own intellectual property to this content.
If you were to make a movie about Brody the German Shepherd, there'd be plenty of action scenes to choose from.
As a K-9 officer for the Evesham Police Department, Brody tackled suspects, sniffed out drugs and missing persons, and lived with his cop handler.
Sadly, Brody died from a sudden illness Friday, months after retiring from the Burlington County police department where he worked since 2012 with Cpl. Ryan Bourdon.
The department mourned Brody on Facebook, recounting the time he sniffed out 19 pounds of pot stashed in a vehicle in 2017.
Later that year, he chased down a man on the run after strangling his daughter and assaulting his wife. Another time, he nabbed a man fleeing a crowded shopping center after attacking a woman.
"He will be greatly missed by handler Corporal Bourdon, his family, and the men and women of the Evesham Police Department," the department wrote.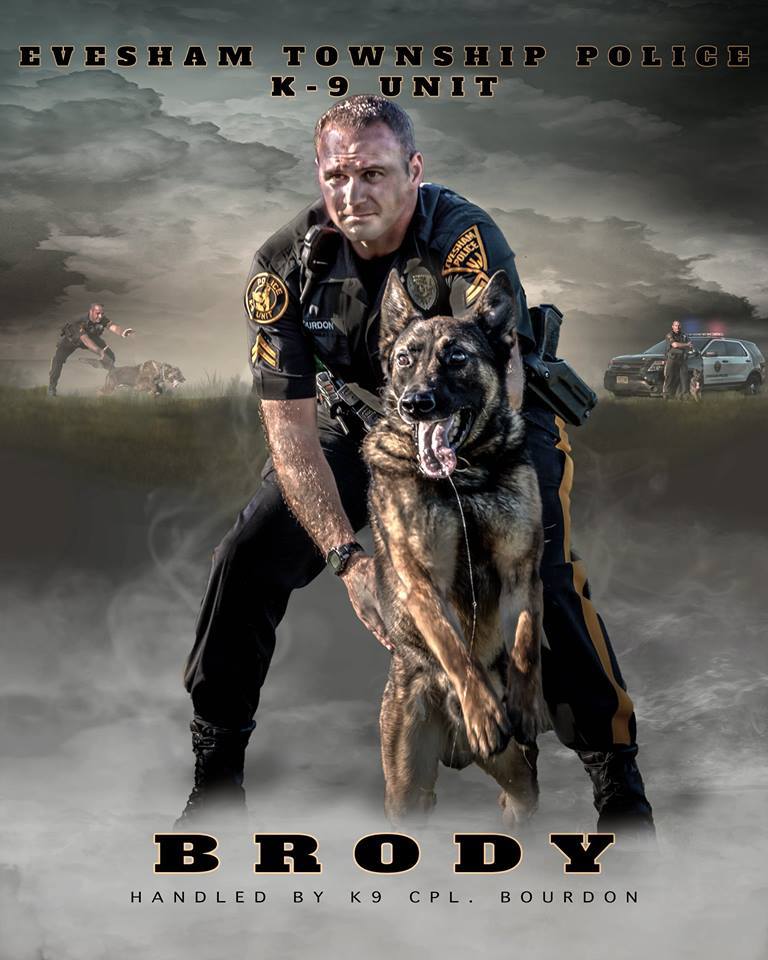 Brody was featured on the department's trading cards, which officers carry to hand out to township kids on patrol or at community events, Lt. Joseph Friel said. The department worked with a county dispatcher who moonlights as a photographer to create those cards and the stylized action movie poster featuring Brody, seen above.
The image of Brody hanging out of a police cruiser, tongue-wagging, was used for his department trading card.