FEDS: Burlington Province drug deals; 31 charged after 'massive' examination

TRENTON – Government authorities said Thursday they've cut a pipeline that brought illicit drugs from Philadelphia for distribution crosswise over Burlington Region.
A "gigantic and coordinated" examination concerning the sale of cocaine, crack cocaine and heroin prompted charges against 31 suspects, said Craig Carpenito, U.S. Lawyer for New Jersey.
Those charged include residents of 11 South Jersey towns, with a majority originating from Willingboro, Pemberton Township, Burlington Township and Edgewater Park.
The speculates additionally included four Pennsylvanians and a trucker from North Carolina, who purportedly got cocaine in South Jersey for distribution somewhere else.
"These arrests should go far toward making our streets more secure," Carpenito said in a statement Thursday.
A Willingboro man, 62-year-old Herbert "Unc" Mays, was blamed for leading two "covering drug tricks" that circulated cocaine and crack cocaine, the announcement says.
Twenty suspects are accused in the connection of that network, which kept up reserve houses in Burlington and Edgewater Park, as indicated by a criminal grumbling.
The objection charges Mays stored cocaine, cracked cocaine and drugs continue at his home, where clients some of the time got their requests from the letterbox.
It likewise asserts the Willingboro man used couriers and merchants "to ship and sell cracked cocaine" and that he "personally cooked powdered cocaine into rocks for resale."
A subsequent objection blames 12 individuals for conveying heroin, cocaine and crack cocaine through three drug rings administered by Talib Conway, 39, of Philadelphia.
A Mount Laurel man, 42-year-old Terron "Goog" Huggins, is charged under the two grumblings.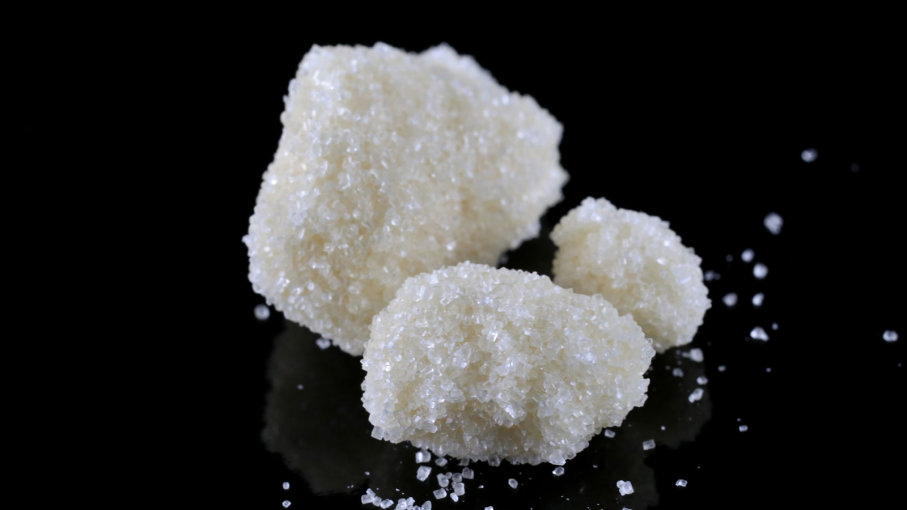 As per the U.S. Lawyer's Office, an examination followed the supposed drug dealing from July through September of this year.
The drug network worked in towns along the Highway 130 hall among Willingboro and Bordentown Township, just as in Mount Shrub, Pemberton Township and Wrightstown.
The suspects supposedly "obtained regular supplies of cocaine from conspirators in the Philadelphia territory," the statement said. It asserted a portion of the supply was changed over to crack cocaine, and the drugs then made their way "toward wholesalers, sub-sellers and end-clients/users."
Blocked telephone calls and instant messages showed that suspects discussed the quality and accessibility of illegal drugs, just as concerns like pricing, packaging and consumer satisfaction, the statement said.
The complaint affirmed a few discussions included expressions used by drug dealers, as when Mays purportedly offered "a T-Shirt" to a man who helps him with drug delivery.
"I realize that a T-Shirt is slang for an amount of cocaine," noted FBI Specialist Anthony Dipietro, who arranged the complaint.
In another discussion, the complaint says, Mays declined drugs to a client without money by saying, "Can't get no peanut butter if you ain't got no jam."
Charges against the suspects include conspiring to distribute at least five kilograms of cocaine, at least 280 grams of rocks, and 100 grams or a greater amount of heroin.
In addition to Mays, those charged include Willingboro residents Roniffe Gaines, 36; Linford Johnson, 42; Shameke Fowler, 30; and April Branson, 26.
Also charged were five Pemberton Township residents — Allan Simeon, 39; Rasheed Pollard, 33; Cemal Wood and Donte Day off, 31; and Andre Williams, 20.
Charges were filed against three Burlington Township occupants — Gurnsey Flagg, 61; John Petrovich, 55; and Mecca Award, 33.
Likewise charged: Ronnie Dawson, 34; Anthony Pruitt, 46; and Andre Perkins, 37, all of Edgewater Park; Tracy Williams, 57 and Samantha Bohlert, 48; both of Mount Holly; and Burlington City occupants Brandon Watts, 32, and Jawan Paxton, 23.
Charges also were filed against Jerrod Epps, 35, of Medford; Michael Linares, 35, of Mansfield; Rufus Williams, 44, of Eastampton; Joaquin Simeron, 36, of Westampton; and Jamarl Simeron, 39, of Delanco.
Three of the rest of the suspects are from Pennsylvania: Julius Thigpen, 57 of Philadelphia; Nathaniel McCoy 52, of Darby; and Andre Morton, 37, of Lower Makefield.
Another suspect, 46-year-old Craig Moore, is from Wilmington, North Carolina.